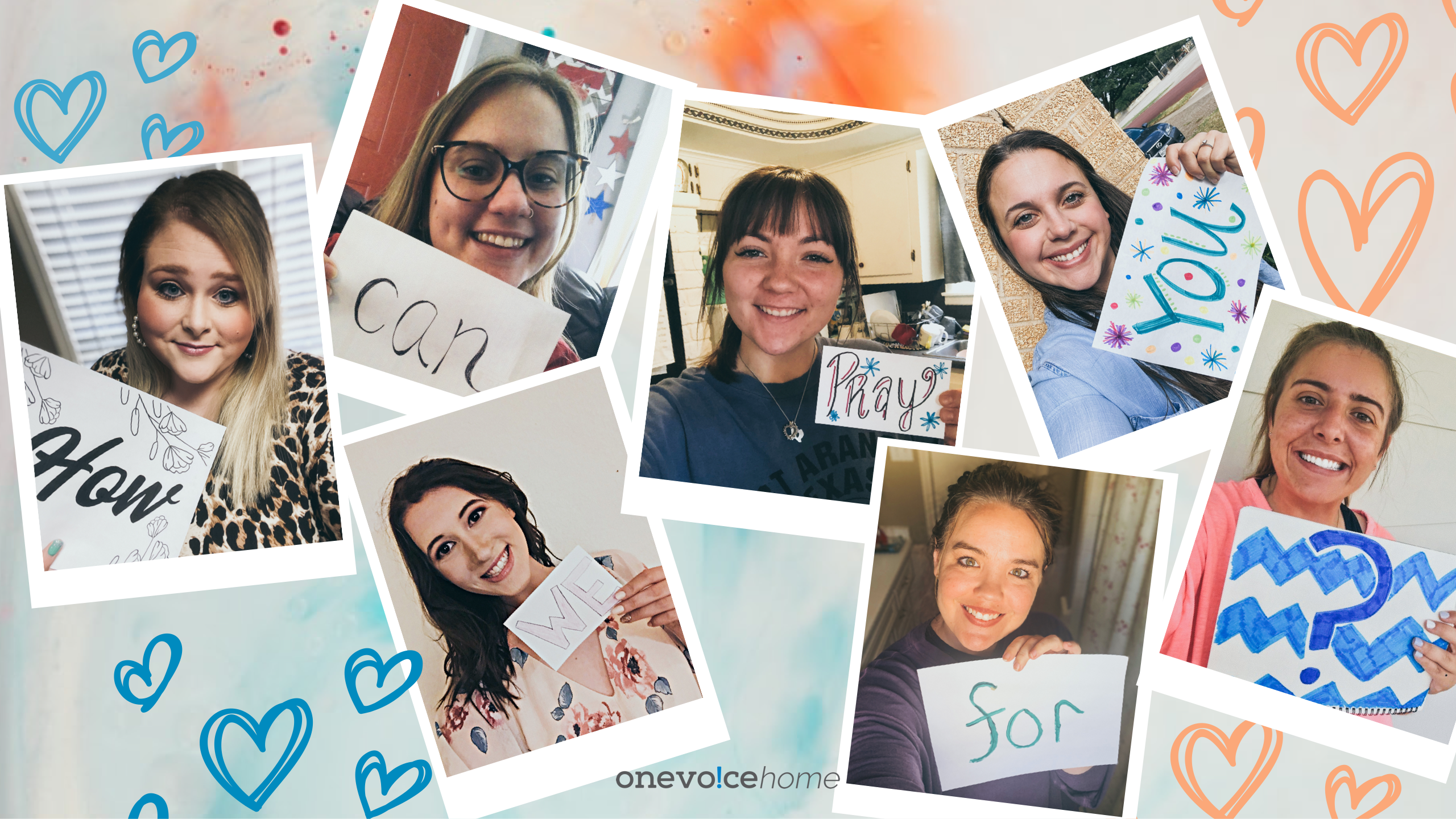 "Again I say to you, if two of you agree on earth about anything they may ask,
it will be done for them by my Father in heaven.
For where two or three are gathered in my name, there am I among them."
Matthew 18:19-20
Life is better and faith is stronger when we live in community with others. However, in this unprecedented season we find ourselves isolated. When we need community more than ever, we have to distance ourselves.
Thank God for technology, though! Zoom, Skype, FaceTime, and Social Media have replaced many in-person interactions. But there is another way to gather together.
Today, we want to come together in prayer with confidence that He is among us. We may be physically separated by COVID-19, but we are united by love for God & one another! And nothing will stand between our prayers for each other and God's ears. We consider praying together one of our greatest privileges, & we would be honored to pray for you today. Please email us with your prayer request or send us a message on social media.
Distance won't stop us — or God!
We love you!